When your non-compliances are issued following the audit, you will receive an email alert. You can click the link in the email or login at
partner.fairtradecertified.org
to access the Portal.
Once you navigate to the homepage, you will see an application called "Action Plan Management." Click the button "Action Plan Management" to get started.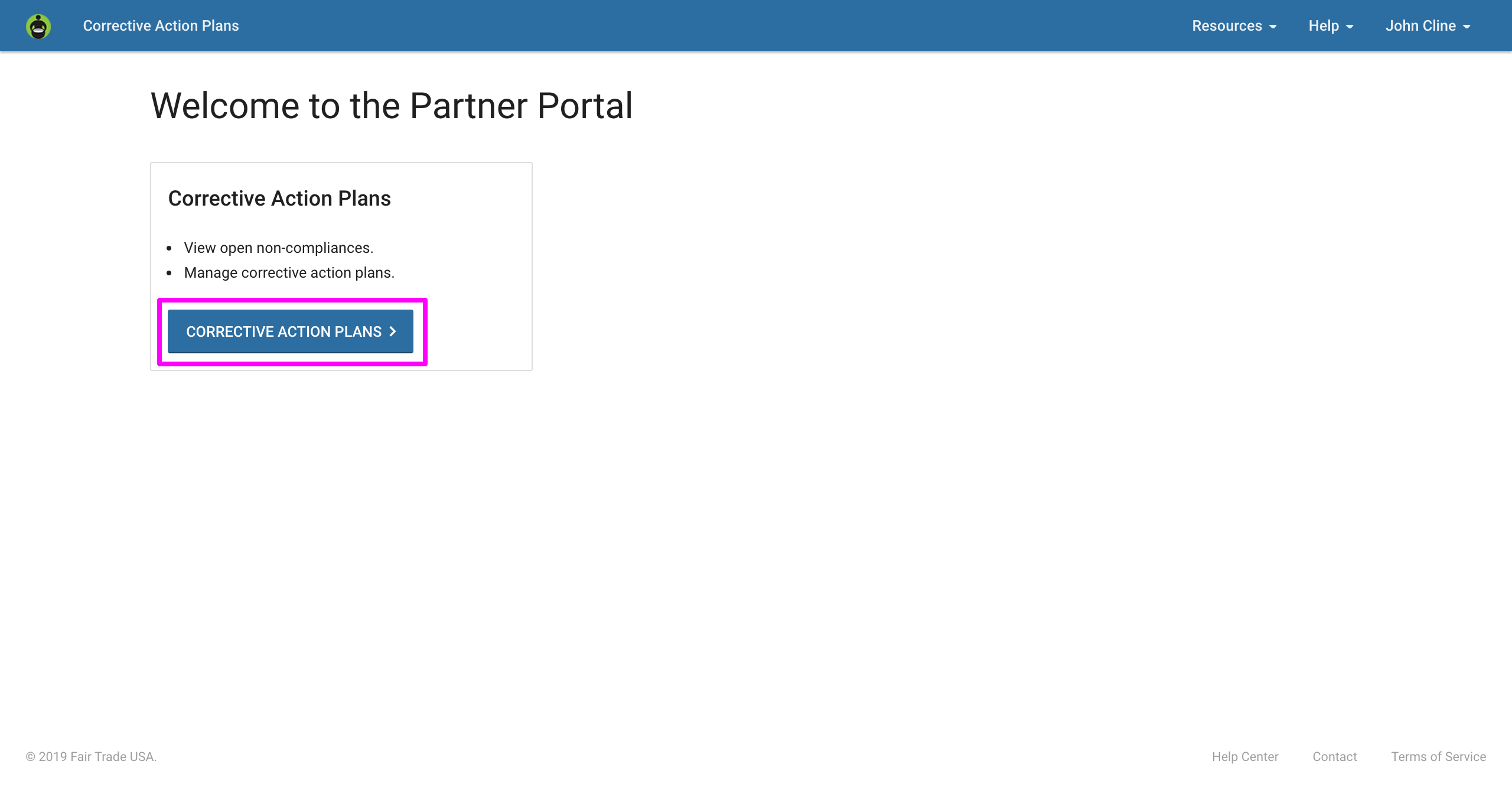 Click on an action plan with a status of "New"
or "Draft"
to get started. You can do this by clicking on the Standards Criteria name from the first column.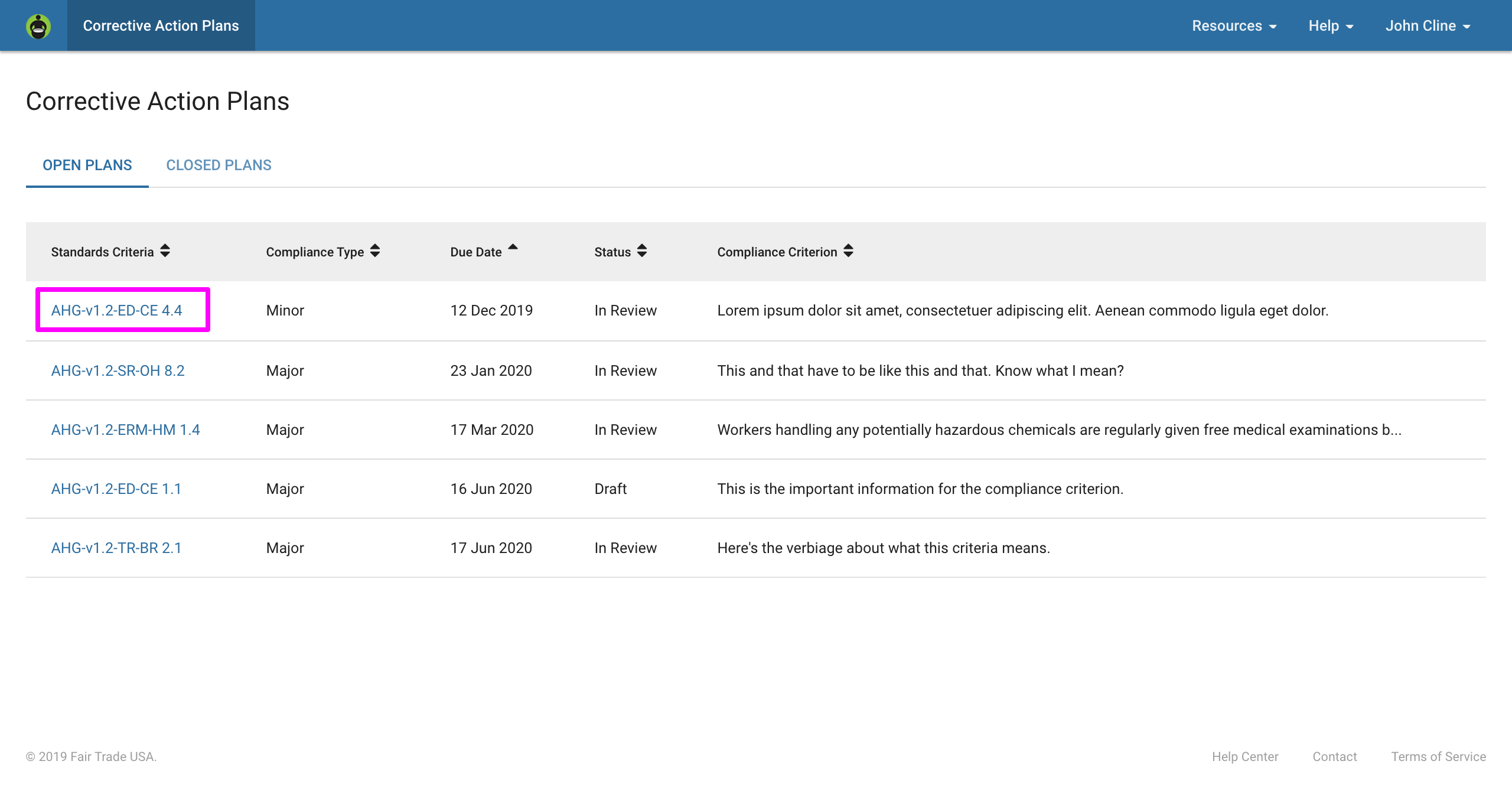 You will then be taken to the Action Plan page where you can review the details
of the non-compliance and any approval history on the corrective action plan.
As you scroll down the page, there will be a section called "Action Plan" which is where you will use the questions to enter in the corrective action plan and add evidence.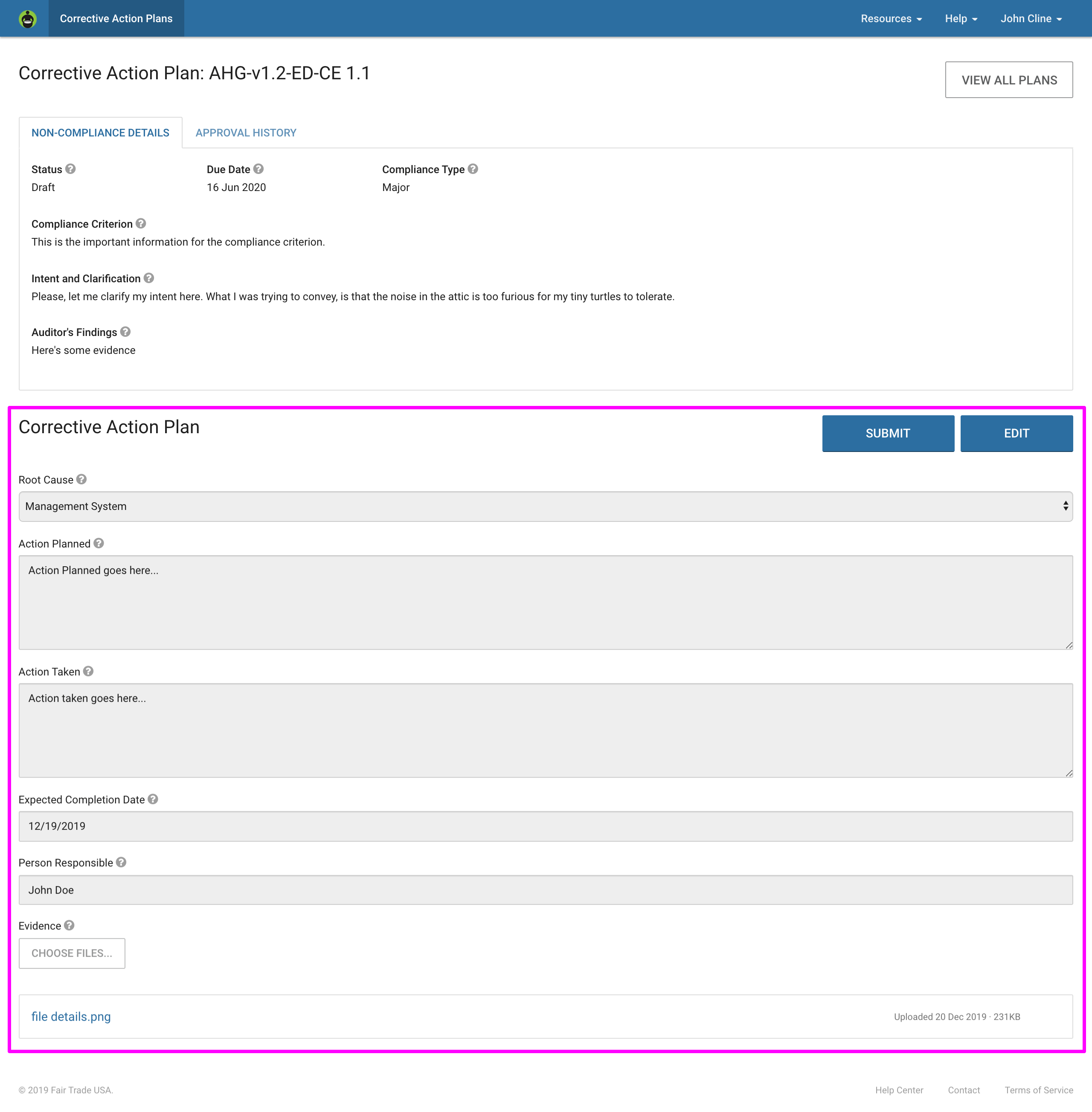 To fill out the corrective action plan questions, click Edit which is located to the right side of the section name.
To save your answers, scroll to the top of the form and click Save on the right. If you still need time to further review your answers before submitting for approval, you can come back to make edits after saving. This will change the status of the Action Plan to "Draft" until it is submitted.